Welcome to the New Canaan Blazers
Online registration is open on this website.
Every child who participates needs to be registered with USATF-CT. Just click the URL below and fill out the form. Instructions are provided on the USATF registration page. Once you receive your USATF-CT number, copy it and click the REGISTER button below on the NCB season you'd like to sign up for. Your membership number is a ten digit number that must be renewed every calendar year. Every Blazer receives a membership number that never changes from year to year but is only valid if renewed. It is valid for one calendar year, ie: 1/1/18 – 12/31/18
CLICK HERE FOR USATF-CT REGISTRATION
NOTE: New Canaan Blazers CLUB # 05-0403 – you will need this info for when you fill out the form.
(We are the New Canaan Blazers not the New Balance Blazers!)
New Canaan Blazers Programs Available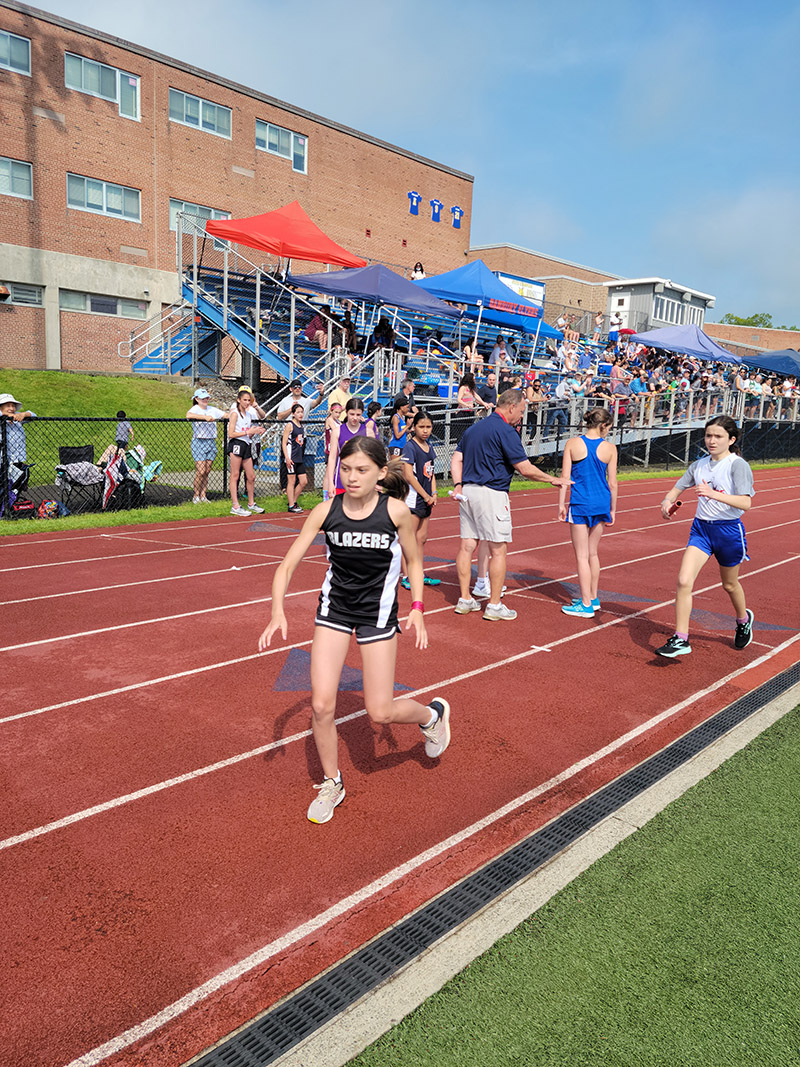 When: June 5– June 30; Monday, Wednesday, Friday
Where: NCHS Track 5:00 p.m. – 6:00 p.m. (May be changed to accommodate use of the facility)
Who: Girls and Boys
Cost: $230.00
USATF-CT preparation for age-group competition.