Welcome to the New Canaan Blazers
Online registration is open on this website.
Every child who participates needs to be registered with USATF-CT. Just click the URL below and fill out the form. Instructions are provided on the USATF registration page. Once you receive your USATF-CT number, copy it and click the REGISTER button below on the NCB season you'd like to sign up for. Your membership number is a ten digit number that must be renewed every calendar year. Every Blazer receives a membership number that never changes from year to year but is only valid if renewed. It is valid for one calendar year, ie: 1/1/23 – 12/31/23
CLICK HERE FOR USATF-CT REGISTRATION
NOTE: New Canaan Blazers CLUB # 05-0403 – you will need this info for when you fill out the form.
New Canaan Blazers Programs Available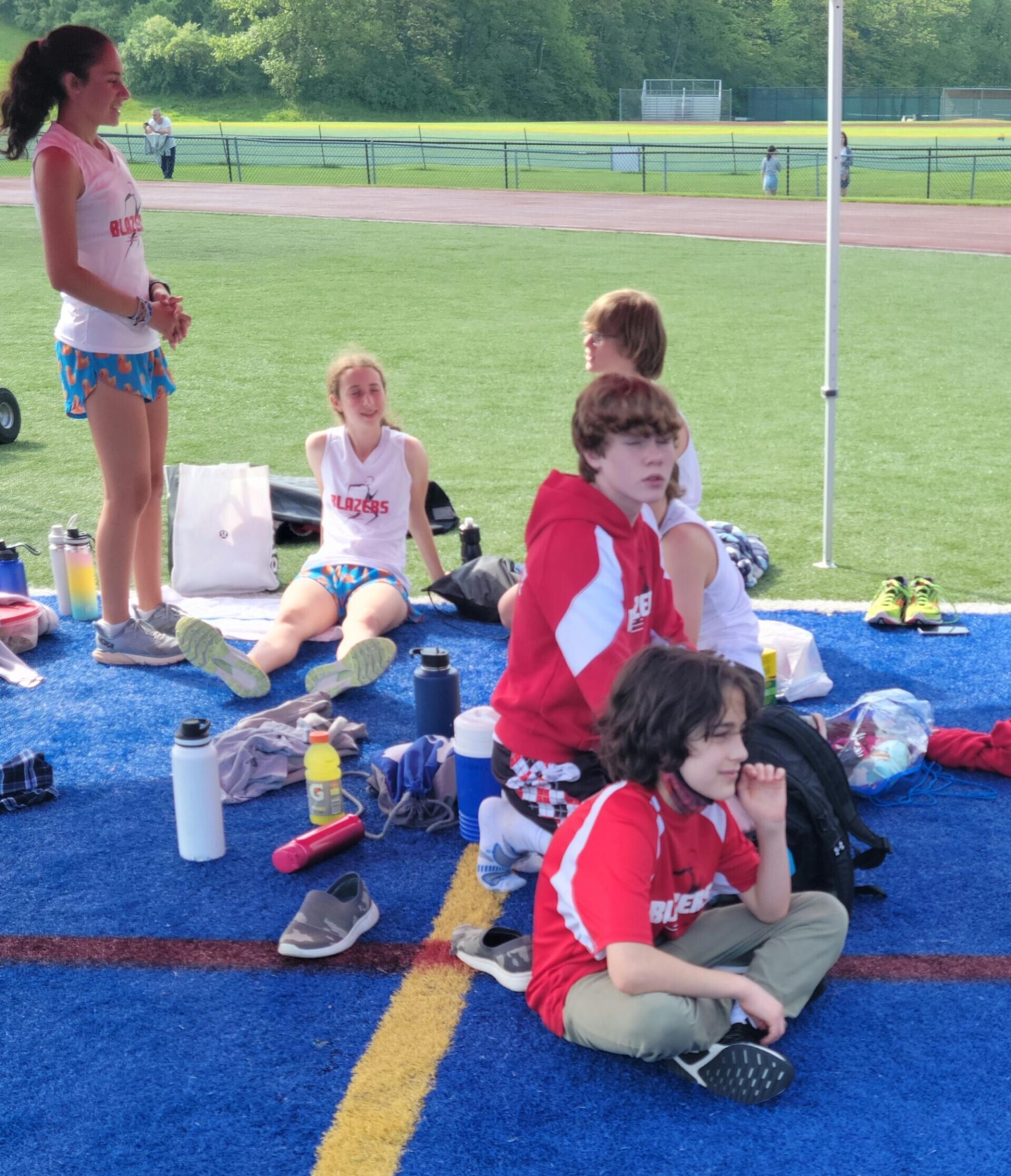 When: April 3 – May 31; Monday – Wednesday – Friday; 5:00 – 6:00 pm
Where: NCHS Track
Who: Girls and Boys in Grades 5 – 8
Cost: $395.00
All Girls and Boys will have an opportunity to try running, jumping and sprinting throughout the course of the season. We are all "Born to Run!" All are welcome.
NCBlazers will meet at the entrance to the track nearest the parking lot where the Farm Road fields are located at 5:00 p.m. for team warm-up and speed and conditioning drills. The practice will then last until 6:00 p.m. where pick-up will be from the same parking lot. The Blazers are in the WCC league and therefore will host 3-4 competitions in May at NCHS this session if we are allowed. All competitions are optional, but it is a good way for your child to evaluate his or her development and bring the NCBlazers community together to celebrate healthy, fun competition. Competitions usually start at 4:00 pm. Due to the inconsistencies of spring weather, there may be a conflict with "HOME" competitions and practices with the HS. Every attempt will be made to make-up any scheduled practices missed as a result. We will have practices during the Spring Break in NC. You will be able to find any last minute decisions due to weather conditions on our "Private" (accepted team members and their family) FB Team page: "New Canaan Blazers"  Please become a member as soon as you register your child if you haven't already done so.
The HS schedule has changed this season to Combined Girls and Boys dual meets to be held on Mondays with Tuesdays being the "Rain Date.
It is hard to determine when there will be scheduling conflicts. The one thing we do know is there will be scheduling conflicts. Every effort will be made to make-up missed sessions.
A competitive singlet will be provided to all athletes who are registered. Coach Martin or his representative will collect sizes of all registered Blazers during one or more of the practices to create a 'bulk' order during the first two weeks of practice.
When registering it is important to have your 10-digit USATF-CT membership number handy. Registration cannot be completed without it. Please make sure your membership is current and you have "age verified" your child with USATF National. This can be done at the same time you join USATF-CT or renew your membership. Links are disabled from season to season. Please begin each registration as new.